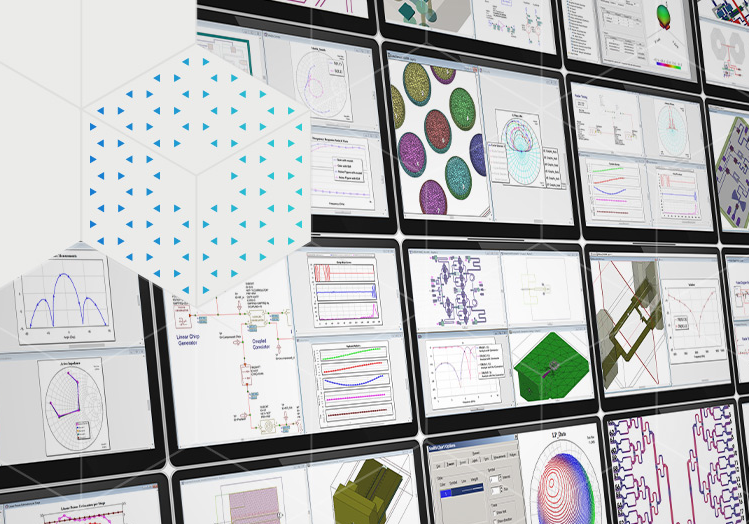 RF/Microwave Circuit Design
Microwave Office circuit design software is used by leading manufacturers to accelerate product development of high-frequency electronics. The intuitive interface, innovative design automation, and powerful harmonic-balance circuit simulation ensure greater engineering productivity and accelerated design cycles. RF-aware layout, high-frequency models, design automation, and powerful HB simulator ensure greater engineering productivity and accelerate design cycles for today's most challenging applications.    
Robust
Best-in-class harmonic balance engine provides fast and rigorous convergence of highly nonlinear networks, addressing circuits with large transistor counts and/or harmonic content.
Powerful
Design automation, an intuitive interface and scripting/customization supports all phases of product development in less time.
Integrated
Co-simulation with system and electromagnetic simulators provides in-situ parasitic extraction, design verification and standards-compliant communication test benches.
Features at a Glance
Comprehensive Libraries – Simulation models for discrete and IC-based, active and passive devices
APLAC – Proprietary multi-rate harmonic balance engine provides robust linear and nonlinear circuit simulation
EM Analysis – Fully-integrated circuit/electromagnetic co-simulation for design verification and in-situ extraction
Load Pull – State-of-the-art load-pull analysis and design support
Stability – Linear and nonlinear stability analysis
Synthesis – Impedance-matching and filter-synthesis wizards (options)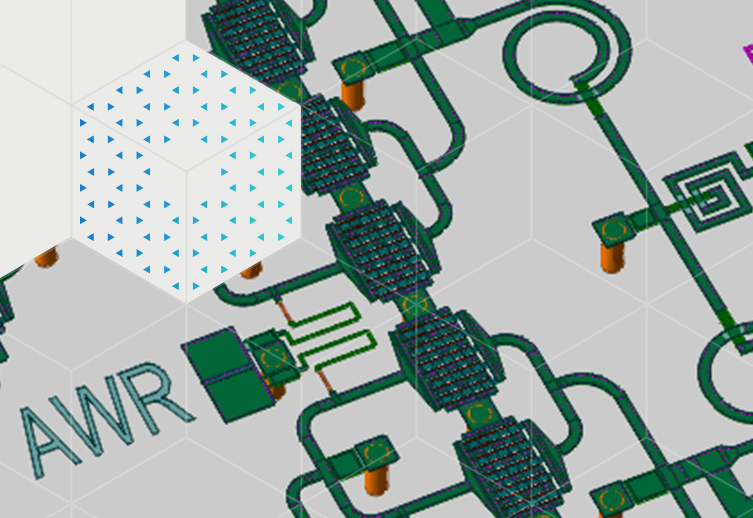 Applications
Helping designers meet their amplifier bandwidth, efficiency, and linearity goals with advanced design automation and robust HB simulation for fast and accurate nonlinear analysis of RF/microwave circuits. Highly accurate semiconductor device/circuit element models and design support features empower RF amplifier designers with functionality to quickly bring products to market.
The iFilter™ filter design utility addresses all stages and types of filter development, from lumped-element or distributed filters to more complex multiplexed, high-power, and high-Q cavity filters. Passive networks such as couplers, combiners/dividers, and attenuators are simulated with a comprehensive distributed model library to aid component designers in meeting challenging size, cost, and time-to-market goals. 
Couples seamlessly with EM solvers to simulate antenna metrics such as gain, return loss, radiation efficiency, and currents, and to visualize 2D/3D far-field antenna patterns in support of antenna design, matching-circuit development, and integration into RF front-end electronics.
Mixers
Delivers superior HB circuit simulation for the multi-tone, frequency-domain analysis required by designers of mixers and frequency converters commonly found in superheterodyne receivers.
Request your free 7 day evaluation here: