slidercavium777
"With Allegro TimingVision, the routing process has sped up dramatically, from four weeks, down to four days,"
Bill Munroe - Cavium
sliderrasp777
Designed with Cadence.
Download design files here...
slidersssl777
"We're very optimistic about our future with the scalable OrCAD PSpice and Allegro PCB Designer tools"
slideribm777
The Cadence solution reduces our PCB development time by 80 percent
- Gisbert Thomke, Group Leader, IBM R&D Lab
Short Term Rental OrCAD Switch
Short Term Rental OrCAD Cube

1. Overview
Parallel Systems has produced a simple tutorial to help new users get an understanding of the functionality of the OrCAD software for schematic entry, circuit simulation and PCB layout.
Whilst the Cadence OrCAD and Allegro tools are designed to solve the most complex of engineering challenges, those features will not be looked at in this tutorial. It is intended to cover the fundamentals
As a consequence, this tutorial has to fit within these requirements
it must be possible to complete with the free 30 day evaluation license https://www.orcad.com
it must cover the basics of OrCAD Capture, PSpice and PCB Editor
it must be simple enough for a new user
it must only take a couple of hours to complete
it must start from a blank schematic, simulate that circuit and end with a finished PCB design
We think we have succeeded, so please start here and work your way through.
Here is a picture of the completed circuit of the headphone amplifier example: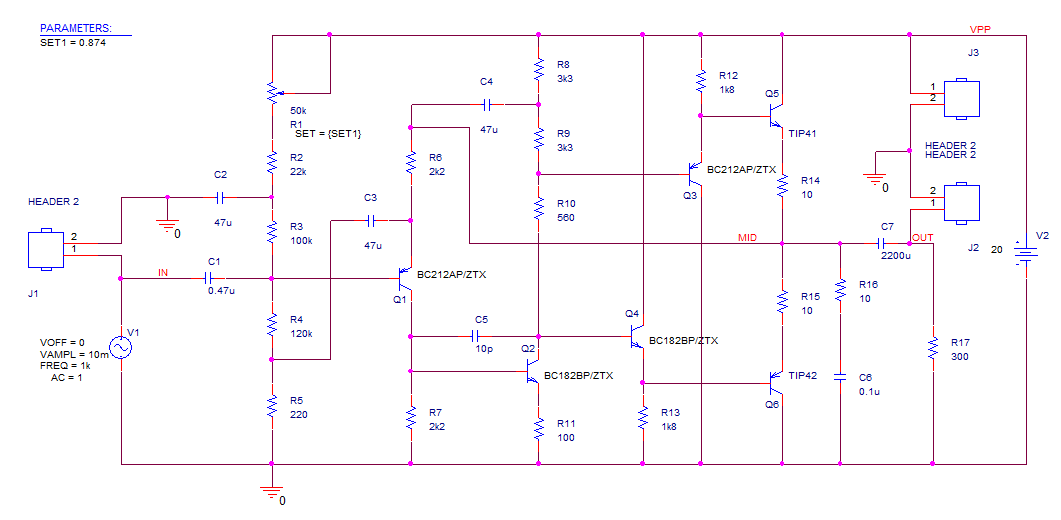 The circuit is shown prepared for simulation with PSpice and with the Header connectors for PCB Layout.
GET STARTED > "Entering the Schematic"
Note: This circuit and associated notes are provided for reference only without any assurance of practical application. Parallel Systems accepts no responsibility for the design, IP or physical products made from this design. It is intended for training purposes only.
Copyright © 2022, Parallel Systems Ltd.
All rights reserved.