slidercavium777
"With Allegro TimingVision, the routing process has sped up dramatically, from four weeks, down to four days,"
Bill Munroe - Cavium
sliderrasp777
Designed with Cadence.
Download design files here...
slidersssl777
"We're very optimistic about our future with the scalable OrCAD PSpice and Allegro PCB Designer tools"
slideribm777
The Cadence solution reduces our PCB development time by 80 percent
- Gisbert Thomke, Group Leader, IBM R&D Lab
Short Term Rental OrCAD Switch
Short Term Rental OrCAD Cube

Welcome to the next generation of PCB library development. The Library Expert is the IPC-approved footprint automation solution, it effortlessly creates footprints from component data, and outputs to all major CAD formats (available separately). Here is what you get with the CAD output for OrCAD PCB license:
Output to format readable by OrCAD PCB (versions 15.7, 16.01, 16.2, 16.3, 16.5, 16.6, 17.2)
Our advanced CAD LEAPTM Technology
(Libraries Enhanced with Automated Preferences)
Parts on Demand complimentary access (over 1 million parts)*
Set of unique component packages that may be used with well over 300,000 parts!
New part requests, regardless complexity, only $5 each
All 2016 updates are free!
Ability to create footprints with arbitrary pad shapes and positions
Low cost & FASTEST return on investment
High priority phone, email, or shared desktop support
Perpetual license does not expire; no maintenance
Major future upgrades are optional at 30% cost of of next/new major release
FREE training webinars as needed, one-on-one or group
Add and modify library documentation
User definable preferences or define and customize default rules wow!!
Save component dimensions to a library file
Search, edit, save functions for effective part library management
Flexibility to add, delete, or modify data fields
Corporate Part Number
Schematic Symbol Name
Created By / Date
Purchased From
Bulk / Piece Price
DigiKey Part Number
Project Name
* Complimentary access to POD lasts while user has latest released major version (eg. v2015, v2016, etc); latest version is highly recommended as POD data format is periodically updated to accomodate new Library Expert features.
PLUS all the features of the FREE Library Expert "Lite" edition, which include:
Pin rename & renumber
Calculate high resolution footprints directly from component dimensions
IPC-7351 compliant
Enter component dimensions using Nominal plus tolerance or Min/Max dimensions
Automate creation of component manufacturer recommended footprints
One-click rotate/mirror footprint, very useful for rapid LGA/BGA design wow!!
One-click pad shapes supported: Rectangle, Oblong, D-Shape, and Rounded Rectangle
Dynamic support for Imperial and metric - easily convert between mil and metric units
Convert units calculator
Apply rules to component families and component terminal lead types
User friendly GUI easy to learn
Padstack editor
Email & forum support
Cadence OrCAD PCB Output
Node Locked Single User £1055 + VAT
Networked Single User £1580 + VAT
Other CAD tool formats are available, please call for pricing
3D STEP Export
(to be added to a PCB Library Expert) 
Node Locked Single User £1055 + VAT
Networked Single User £1580+ VAT
Download and install the Evaluation License for the PCB Library Expert to see for yourself how it can benefit you! Feel free to contact us or any of our world-wide distributors with questions or to request no-obligation demos!

Single User License
This perpetual license entitles you to install and run the software on one local computer. This solution is ideal for the PCB design contractor or companies with one PCB designer. The Single User is licensed on USB key, and can be easily moved to any computer as needed. Contracting and/or always changing computers? No problem, we make it a snap!!
Network License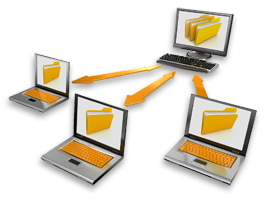 The Network License is perpetual and available for all the users you need! It is ideal where library standardization is desired, regardless the CAD formats used. Professionals or novices can now easily create libraries according to company specification and customer requirements. The Network License is based on a network-enabled USB key that may be placed on a server or even a regular/user's computer. Once configured, when a user on the network opens the Library Expert, a license is automatically checked out from the key. When the Library Expert is closed, the license is made available for others to check out.
Single-SL and Network-SL Licenses
The HASP "SL" Licenses (Single and Network) are not perpetual and expire at the end of each calendar year, at which time they cease to function unless they either get Refreshed or Replaced.
   - Refresh - renewing same License ID (on same machine, or server if a network license)
   - Replace - issue a new License ID for a new PC or server

There will be no cost to REFRESH nor REPLACE either SL license if in conjunction with an upgrade purchase. If no upgrade is purchased and the license needs to be refreshed for a Library Expert version older than what is currently available at that time (for example refreshing a 2016 license for another 12 months in 2017 without upgrading to version 2017), the 12-month REFRESH will be subject to a non-refundable processing fee of $100. THERE IS NO GUARANTEE that older versions of the Library Expert will function as intended - or at all - with newer operating systems, patches, .NET Framework updates, etc.
If the license needs to be installed on a new computer or a new activation is required for whatever reason, a REPLACEMENT license will be required, and will be subject to a non-refundable processing fee of $125; customer and PCBL may need to take steps to terminate all previously issued license(s)/activation(s) that are being replaced. A limit of 3 license replacements are allowed for each VERSION of the Library Expert for which a license is purchased, after which the licenses must be repurchased.
NOTE: All costs associated with REFRESH or REPLACEMENT of SL Licenses are subject to reasonable change year to year.
User Accounts
User Accounts are needed to login and download the latest release of the Library Expert, as well as access POD. User Accounts are limited to one (1) per Single User License, and three (3) for Network Licenses. Library Expert Professional user accounts associated with currently released version have free access (25 parts/day) to the POD database.
Risk-free Purchase
Before you purchase anything, you can evaluate the software to see how it works for you. It only takes minutes to evaluate! Contact Us if you have any questions or prefer a walk-through!
System Requirements
Microsoft Windows based computer, running Windows 10, 8, 7, or Vista*, the Microsoft .NET Framework 4.0 (downloadable from Microsoft), 40MB of hard drive space, a USB port, and display resolution of 1024 x 768.

*Although quite a few Library Expert users have Windows XP, it is no longer supported by Microsoft and our ability to support XP is limited.
We built the Library Expert around the notion that there are as many unique PCB library needs as there are users.
If you consider tolerance settings, units, line-widths, pad shapes, rotations, and many dozens of other settings (all configurable with the PCB Library Expert), you can create over 1,800 variations of ONE SINGLE library! We empower you to quickly build high-quality standard libraries to meet your specific needs.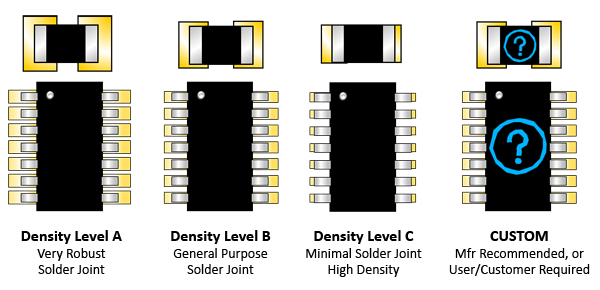 5-Tier Density Variations Supported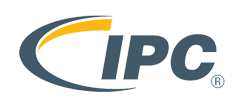 1IPC A: Maximum (Most) Land Protrusion – For low-density product applications, the 'maximum' land pattern condition has been developed to accommodate wave or flow solder of leadless chip devices and leaded gull wing devices. The geometry furnished for these devices, as well as inward and "J" - formed lead contact device families, may provide a wider process window for reflow solder processes as well.
2IPC B: Median (Nominal) Land Protrusion – Products with a moderate level of component density may consider adapting the 'median' land pattern geometry. The median land patterns furnished for all device families will provide a robust solder attachment condition for reflow solder processes and should provide a condition suitable for wave or reflow soldering of leadless chip and leaded Gull Wing type devices.
3IPC C: Minimum (Least) Land Protrusion – High component density typical of portable and hand-held product applications may consider the 'minimum' land pattern geometry variation. Selection of the minimum land pattern geometry may not be suitable for all product use categories. The use of classes of performance 1, 2, and 3 is combined with that of component density levels A, B, and C in explaining the condition of an electronic assembly. As an example, combining the description as Levels 1A or 3B or 2C, would indicate the different combinations of performance and component density to aid in understanding the environment and the manufacturing requirements of a particular assembly.
4User-defined preferences. Companies can establish a standard set of preferences to apply to all users of the PCB Library Expert! Settings include:
       

Units (Mils, Micrometers, Inches and Millimeters)
Pad Shape (Rectangle, Oblong, D-Shape or Rounded Rectangle)
Rotation (Pin 1 Up, Left, Right or Down)
Origin (Centric or Pin 1)
Environment Level (Least, Nominal or Most)
Silkscreen Line Width and Pad to Silkscreen Gap
Minimum Pad to Pad Gap or Pad to Thermal Pad Gap
Paste Mask Reduction for Thermal Pads
Solder Mask Swell or Solder Mask Defined Pads
Map Silkscreen and Assembly to Nominal body or Maximum Body
...and more!!
5
Component manufacturer-recommended footprint.


SLIDEChoosefinger777777
Compare the OrCAD and Allegro suites and choose your perfect level
SLIDEChoosefinger777777
Compare the OrCAD and Allegro suites and choose your perfect level

Parallel Systems, providing world leading EDA software, sales, support and training since 1997