To download the Cadence SPB 17.2 2016 media:
You will need a Cadence Online Support account, if you don't already have one, create an account at http://support.cadence.com  using the Reference Key sent in the email that contained the updated license file for 17.2 - 2016.
Use "Register Now" and use the Reference Key to create an account.
Once you have a Cadence Online Support account, log in and download the software directly from the site, using the following instructions:
Select Software>Download Software, you will be redirected to the Cadence Downloads site.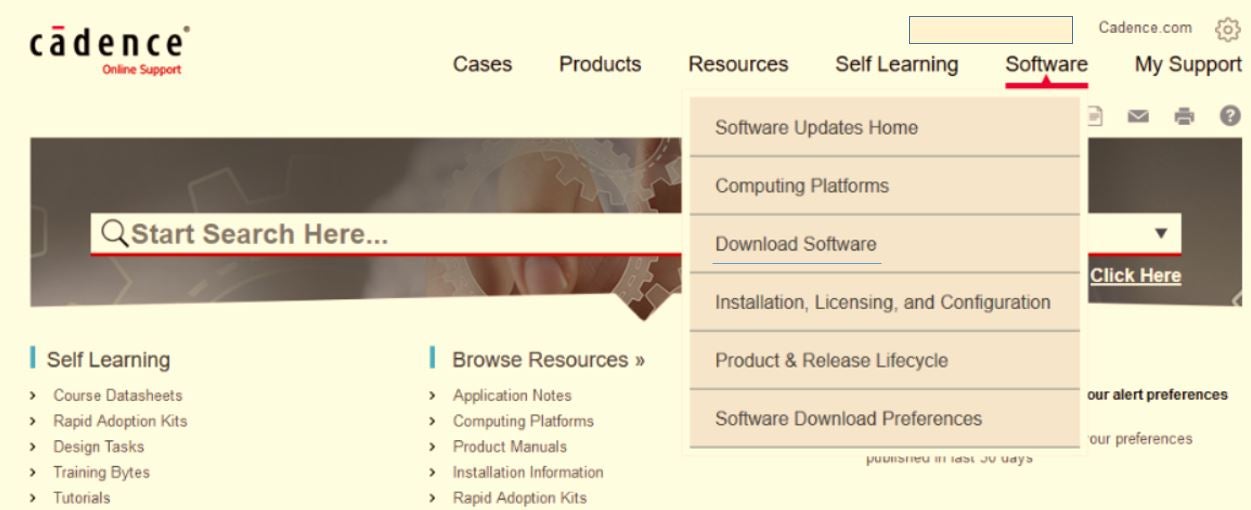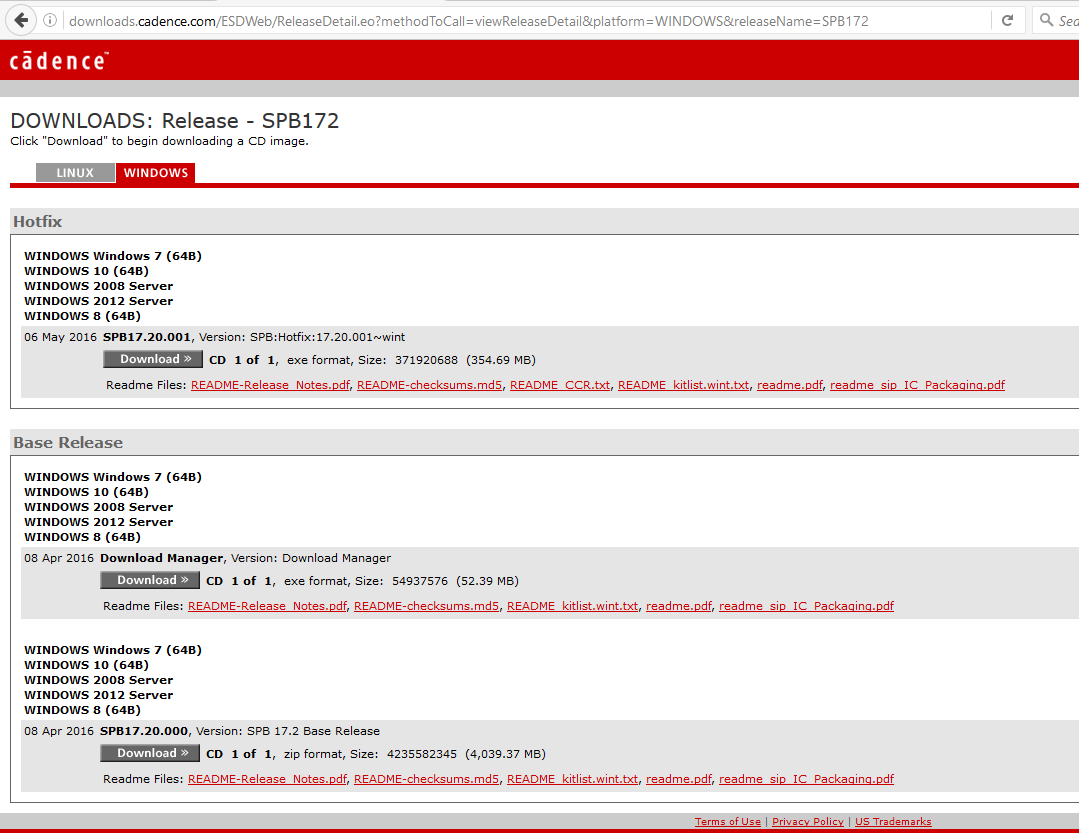 Select Windows as the platform and SPB172 as the version to download.
You now have a choice to either download the Base Release or the Download Manager.
The Base Release download will include the original version, May 2016, installation for the full product and all add-on products, like OrCAD CIP, OrCAD EDM, OrCAD Library Builder and so on, including the Download Manager and License Manager, total download size of 4GB.
The Download Manager will just get the Download Manager application and then, once installed, this can be used to get the Cadence OrCAD SPB 17.2 products, any add-on products, and the License Manager installer.
Note that the Download Manager will list the latest add-on application versions and any available updates, and can be configured to regularly check for available updates.
Very Important: The add-on products will require an UPGRADE to be useable with the 17.2 Release, once upgraded, use with the previous, 16.6, Release is NOT supported.
The  Download Manager can be configured to regularly notify about, or download, any future updates, as a consequence, Parallel Systems will no longer be providing regular update notifications.
At least FlexLM version 11.11 is required by the Cadence OrCAD SPB 17.2 products, the Base Release installation media contains the Cadence License Manager installer for FlexLM version 11.13 (Cadence version 12.06), note that this version will not allow installation of the license manager on Windows XP 32-bit.
IF the license manager version requires updating, use Programs and Features to remove the existing Cadence License Manager installation, delete the contents of the Cadence License Manager installation directory, and then reboot the machine to remove the license manager components from memory. Once rebooted, run the license manager installation from the 17.2 installation download.
If you have any questions, please email    support <at> parallel-systems.co.uk